Symeres has been offering synthetic chemistry services since the inception of our legacy companies over 30 years ago, and complex custom synthesis is very much in our DNA. The majority of our synthetic chemistry services are aimed at drug discovery. However, we also carry out organic chemistry in fields including diagnostics, agrochemicals, veterinary health, and electronics in our laboratories in the Netherlands and the USA.
Enabling technologies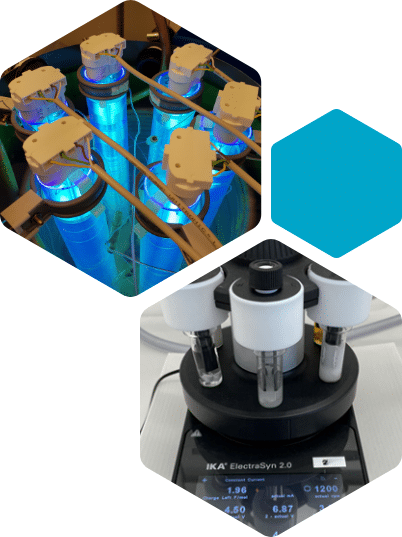 Our experienced teams routinely apply many enabling technologies to the custom synthesis of challenging organic molecules. These include a range of organic chemistry and purification technologies aimed at increasing the efficiency of the chemistry and reducing both risk and environmental impact using green chemistry methodologies. For example, we use flow chemistry to efficiently run exothermic or photochemical reactions. Biocatalysis, chemocatalysis, electrochemistry, and photoredox catalysis are applied to access molecules that are challenging to synthesize via traditional chemistry methods. Symeres has also 30 years of experience in novel approaches to chiral chemistry. These include classical or biocatalytic resolutions, the use of chiral auxiliaries or catalysts, and chiral pool precursors for asymmetric synthesis. Novel automated purification equipment is standard in our laboratories, including chiral SFC on small to medium scale.
Available techniques for compound analysis and structure elucidation are advanced NMR spectroscopy, (chiral) UPLC, (chiral)(preparative) HPLC-MS, chiral SFC, HRMS, FTIR, optical rotation, and DSC.
---
Chemistry FTE teams
Where a project requires the flexibility to adapt to new results and ideas during the course of a project, or where the science is more exploratory in nature, we usually work with our clients under full-time equivalent (FTE) agreements, where dedicated project chemists work with the client to meet their objectives.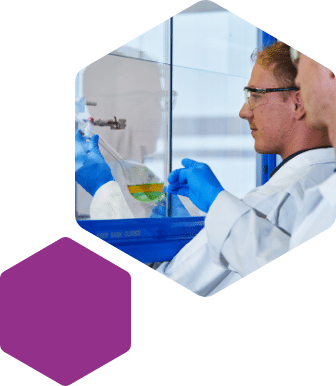 Collective technical knowledge and hands-on experience are deeply rooted in our company. We tap into that cumulative resource every day. Alongside high productivity and problem-solving capabilities, our excellent communication, proactive attitude, and quick adaptation to priority changes are highly appreciated by our clients. Flexible FTE-based contract research agreements allow you to include us in your team and to adjust the team size according to project results. We are proud to say that, for the past three years, Symeres scientists have been named as inventors on double-digit numbers of our clients' patent applications, a tangible demonstration of our innovative approach. In all cases, however, the IP remains exclusively with our clients.
As well as innovative approaches to synthetic chemistry, we also apply the same philosophy to our clients' projects in the fields of drug discovery, drug development, ADME-Tox, and in vitro biology services.
---
Custom synthesis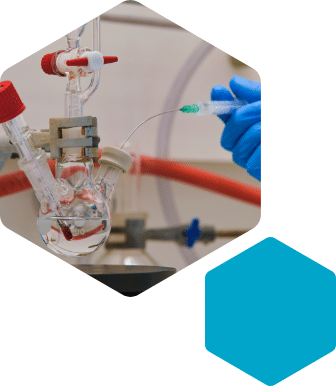 Custom synthesis of research compounds includes the preparation of building blocks, reference standards, metabolites, impurities, stable isotope-labeled compounds (2H, 13C and 15N), diagnostics, (cleavable) linkers, lipids, and a range of tool/test compounds. A more exhaustive list is given below.
---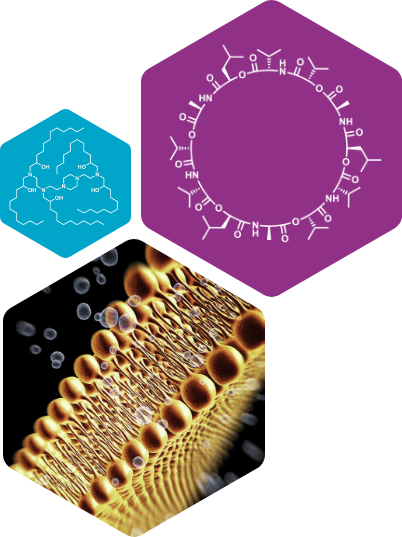 Our product catalogs
Our Chiralix and Organix product catalogs contain many unique compounds for use as building blocks, reference standards, or resolving agents. In most cases these compounds are available from stock.